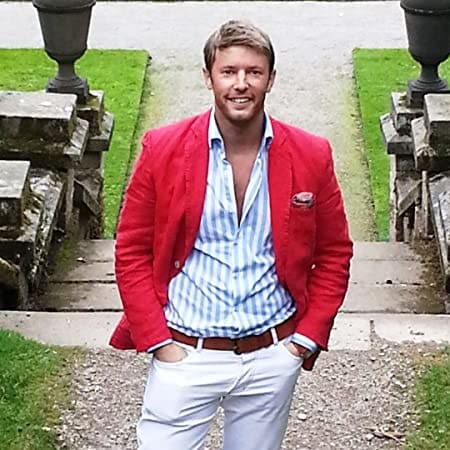 Ralph Montague
Ralph Montague is a longevity coach from Monmouthshire, Great Britain with a focus on sleep and energy mastery. Ralph's passion for longevity evolved from working within the anti-ageing industry for over twenty years. This, coupled with hands-on experience of living life to the full in his younger years, and wanting to maximise health in his current years, prompted Ralph to put his knowledge and expertise into a series of informative and entertaining self-help books, to encourage people to live longer, with truly life-changing results for readers.
Ralph studied at Reading University completing a BSc in Investment Banking, followed by an MSc in Real Estate and is also the author of the UK's leading aesthetics business book; The Profitable Clinic.
The first within the STOP!! Series, is aptly named STOP!! Killing yourself – The Beginners Guide to Living Longer by Removing and Improving, encouraging readers to maximise their longevity with easy-to-follow guidance, checklists and prompts.
Ralph has just finished his next project; Sleep Mastery courses, helping individuals and companies achieve rested and rejuvenating sleep habits. Ralph plans to have a series of books dedicated to longevity, sleep and energy with simplistic, no-nonsense advice, for minimal fuss and maximum results.
Ralph says; "I've lived the life and partied (too) hard for most of it, now it's time to unwind and relax to ensure my remaining years are filled with as much joy as my younger years, but with a laid back lifestyle instead of a full-throttle one! I want to share what I've learnt on my journey incorporating this new approach with others who may be in my position – I'm the proof in the pudding that it works."
Website:- Skin Repair Clinic
Stop Killing Yourself!!! is available here