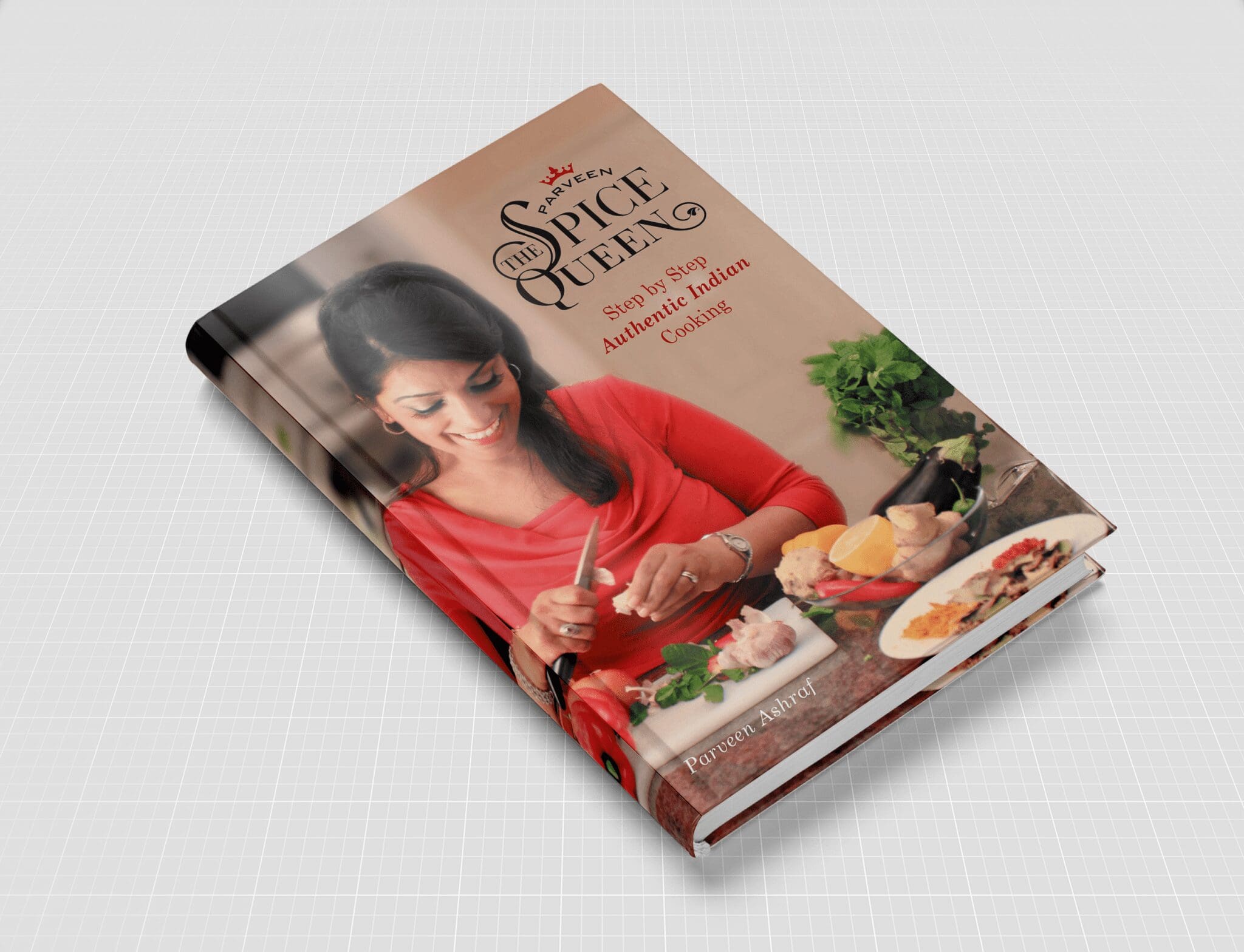 The Spice Queen – As Seen on ITV
Parveen is passionate about her culture as well as her cuisine, as a wife and mum of three, she is a keen advocate of Indian home cooking as well as a dedicated cookery teacher. After leaving the corporate world a decade ago, Parveen began demonstrating and teaching cooking around the UK, as well as Europe. She is a firm believer that with the right method and the right spices, anyone can create the most delicious authentic food.
Parveen the Spice Queen
Parveen was born in Bradford, West Yorkshire – voted Curry capital of the UK for 4 years running. She is the middle child of seven and lived up to her label as middle child and was full of character. She recalls that the focal point of family life was family meal times when all seven siblings, mum and dad would sit down to the evening meal, eat chat and spend time with one another, she says of her childhood that was a wonderful time "were like the Asian Waltons!"
Parveen grew up in the 70's which was a dark and depressing time for some but she says that as children they were lucky to have mums onions bhajis to come home to which they ate by candlelight. Parveen says that for her it was a magical time and when her love affair with food began. She grew up watching her mother and big sister cook amazing food and all Parveen's recipes are based on the ones her mother used to use. The only difference is that Parveen's mother cooked by eye and did not actually measure anything but Parveen's recipes are thought through very carefully with each gram of spice being weighed precisely.
In 2009 Parveen appeared on the popular channel 4 show 'Come Dine With Me' and now appears in her own ITV show. Her journey has been full of ups and downs and at times sheer hard work but at 51 her determination, patience and perseverance has paid off.
Parveen has dedicated the book to her mum as she sadly passed away just prior to it being created.
Parveen is passionate about her style of cooking and believes that anyone can learn to cook using her easy recipes.
For interviews regarding the book please contact taryn@fcmpublishing.co.uk 07737143330